Welcome To SuperGeek.org
Computer Repair and Advanced Mathematics
My name is James Petty, I have been the Computer Doctor for 20+ Years in the city of Huntington Beach and specialize in all forms of modern technology troubleshooting. I repair Desktops, Laptops, Tablets and many other high tech devices. I also provide advanced mathematics, data analysis, statistics and metrics.
Call (714) 357-4314
Service area, Huntington Beach and surrounding communities
Technology Services Provided
Virus Removal Specialist
Cyber Security Specialist
Data Recovery
Software Troubleshooting and Repair
Operating System Repair and Updates
Hardware Repairs and System Builds
Advanced System Configuration & Troublshooting
Home Wireless Setup and Re-Configuration
Whole Home Wifi and Enterainment Systems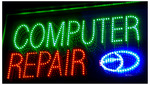 VIRUS REMOVAL TOOLS
Below are some tools used to assist in Virus Removal
Call (714) 357-4314
Due to my very busy schedule please allow upto 2 hours for call backs, I do not answer phone while on-site working for you.
For faster response on busy days send me a quick email at link below.
Advance Mathematics and Statistics Services
Sabermetrics
Actuarial Science
Data Analysis
Lotto Formula Creations
Sports Advances Metrics
Golf - Swing, Impact and Flight Analysis